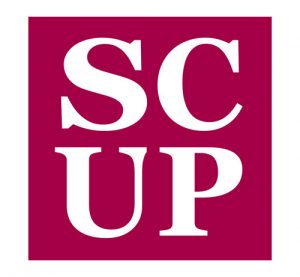 Strategic Development Plan shapes UF and community's future for next 50 years
A plan for the University of Florida to advance its quest for preeminence by blending spaces and resources with the city of Gainesville and neighborhoods surrounding campus received a top international award this summer.
UF's Strategic Development Plan to create a national model for "town-and-gown" relationships — guided by Chief Operating Officer Charles Lane — earned the Society for College and University Planning's 2017 "Excellence in Planning for an Existing Campus" award. The worldwide organization's recognition is akin to winning an Oscar in the motion picture industry.
The plan reflects the university's aspiration to be one of this century's most influential and impactful institutions of higher learning. It outlines a bold, collaborative partnership with civic leaders, residents, the business community, Santa Fe College and other area groups to reimagine the design, function and possibilities of modern universities and their host cities. Topics addressed in the plan are workforce development, demographic shifts, entrepreneurship, health, food, housing, transit, technology, arts, schools, energy, ecology and water.
"What I love about this plan is how it addresses our community's greatest challenges by drawing on its greatest strengths. From job opportunities to livability to education, culture and the arts, the plan encourages solutions that tap Gainesville's unique intellectual and artistic resources, geography, natural amenities and the built environment," UF President Kent Fuchs said. "This is a remarkably innovative way to rethink the town-and-gown relationship."
University and community leaders used a series of town hall-style gatherings and smaller group meetings over nine months in 2016 to develop the plan that will guide the evolution of the UF-Gainesville partnership over the next five decades. The result is "a new kind of partnership never previously attempted by a major university and its host city," the plan's architects said. The core of the plan is to create a stronger connection between UF's 2,000-acre campus and downtown Gainesville.
Albert White, a retired administrator with Gainesville Regional Utilities, served on the plan's steering committee.
"For years, the University of Florida has been a separate identity located within the city of Gainesville," he said. "This is an opportunity to infuse neighborhoods with a long-term hope of a broad cultural, economic and social development."
Renovating UF's historic Plaza of the Americas to better serve both the campus and neighboring communities was one of the first steps in the plan's implantation. UF has also designated more than $300,000 for community research awards, $50,000 to enrich neighborhoods through a partnership between the College of Arts and City Arts Initiative, and $50,000 for local environmental issues.
Blending UF and community resources will strengthen both the university and city to move UF closer to preeminence, Lane said.
"I hope that in 40 to 50 years' time, people come back to this campus and say, 'Wow, that planning effort really made a difference.' Then, as they walk into the downtown area, say, 'They [UF and the city] really connected the dots here,'" he said.
This story originally appeared on the UF News website.